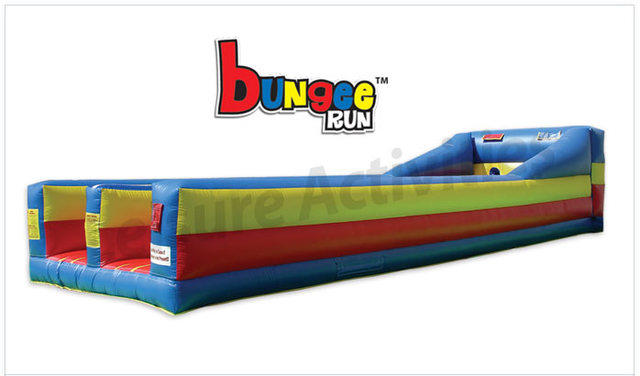 Bungee Run
Bungee Run
Bungee run game is a staple for any event that has competitive patrons.
Comes with 2 adult suits, 2 childs suits and can accomadate 2 players at one time for a fast turn around at your event.
This is the ultimate bungee run race.

Who can get their bean bag the furthest?
Who will be in first place?